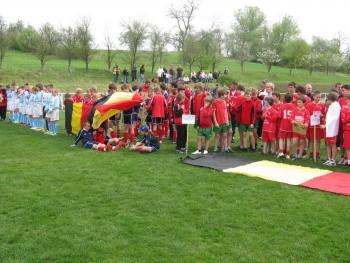 Dear reader,
Unfortunately we are forced to inform you that the Alsace Cup will not take place.
Since the outbreak of the Corona virus in Italy we have followed the developments closely. For a long time we hoped that the event could take place. However, the outbreak has only worsened in recent weeks, resulting in the cancellation of the complete Easter program of Euro-Sportring.
We are very sorry for you and our partners in the first place. We would have liked to offer you a challenging sports weekend. All clubs have been informed by now. If you still have questions, please contact your Euro-Sportring contact person.
Euro-Sportring thanks you for your trust, supporting messages and understanding. We will make sure that in 2021 there will be a new tournament program ready for you.
See you at one of our Euro-Sportring tournaments.
Rogier de Kreek | General Manager
Click here for the photo's of the Alsace Cup 2019!
Euro-Sportring introduces: The Euro-Sportring Match Schedule App

Download the app and see your match schedule, actual results, standings and the latest information about your tournament. Download here.
ATTENTION : les équipes de la catégorie U13 jouent sur terrain synthétique. Impérativement penser aux chaussures adéquates.
ACHTUNG : U13 spielt auf Kunstrasen. Unbedingt passende Schuhe mitbringen.
IMPORTANT: U13 plays on artificial pitches. Please bring shoes which are suitable to play on artificial pitches
Bienvenue à l'Alsace Cup !!!
Au pied des Vosges du Nord, tout près de la ville pittoresque de Saverne, vous serez accueillis très chaleureusement par les organisateurs de l'Alsace Cup. Le tournoi est organisé depuis plus d'un quart de siècle dans un esprit de franche camaraderie, où "les vieux amis" se retrouvent années après années !!
Les clubs organisateurs, le S.C. Dettwiller, l'U.S. Imbsheim et l'A.S. Lupstein, privilégient l'amitié au-delà des frontières et la découverte des autres cultures à la performance sportive. A Dettwiller, Imbsheim et Lupstein, les participants sont heureux de se retrouver autour d'un bon verre de Muscat ou de Gewurtztraminer.
Mais l'un des moments importants du tournoi est sans doute la traditionnelle présentation des équipes du dimanche après - midi, avant les matches de finale. Chaque équipe défile sur le terrain d'honneur au son de l'hymne européen. Puis, alignés fièrement devant les spectateurs, les jeunes pousses ont l'honneur d'entendre les différents hymnes nationaux, dont celui de leur pays !
Que vous soyez belges, suisses, allemands, français, italiens, danois, écossais, hollandais, autrichien ou encore tchèques, nous vous accueillerons avec le plus grand des plaisirs pour vous faire découvrir notre belle région, berceau historique de la construction européenne !
Que vive l'Europe, que vive l'Alsace et que vive l'Alsace Cup !!!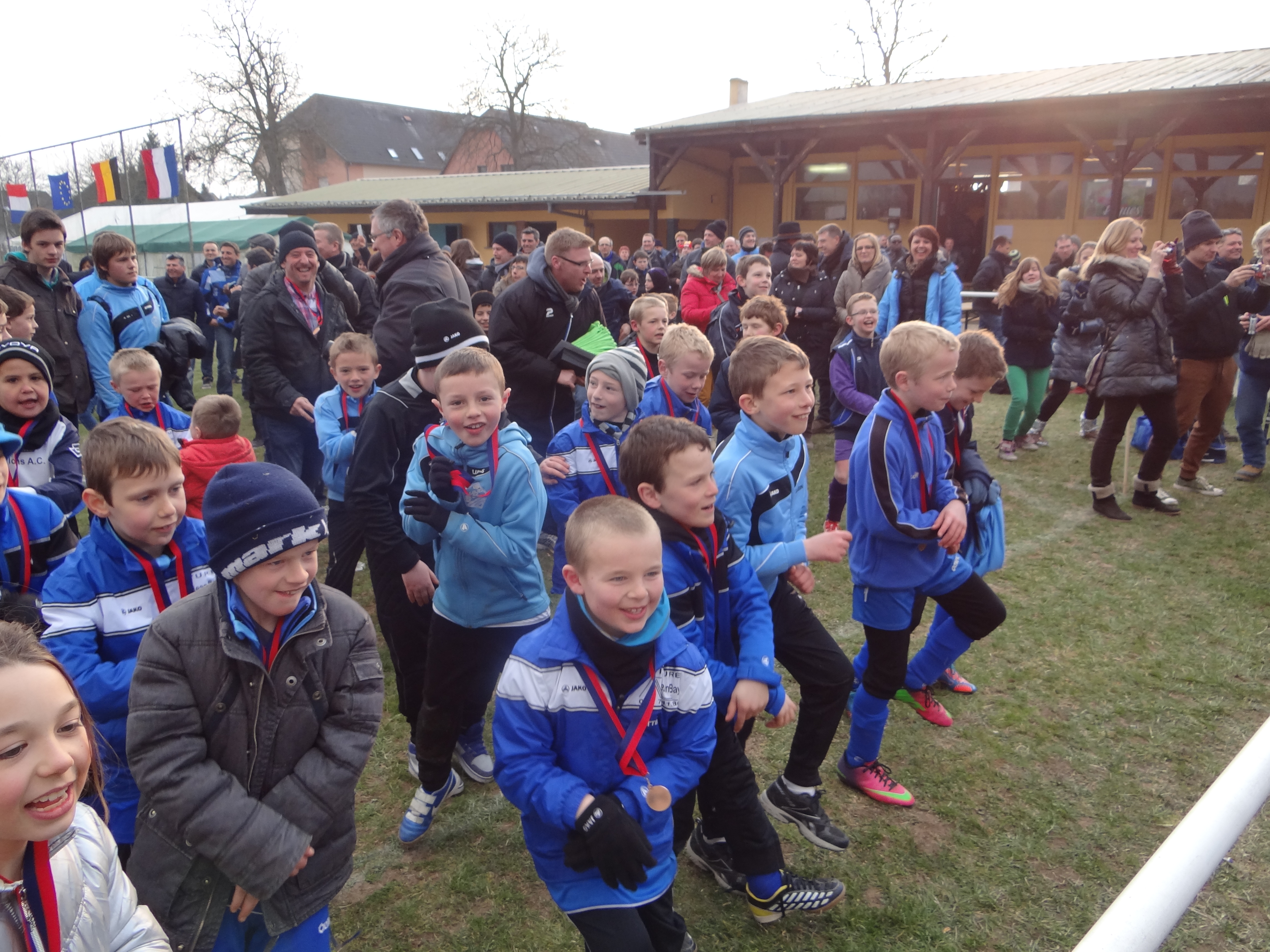 Willkommen zur Alsace Cup
28 Jahre jung ist die '"Dame'' und immer noch keine Falten! Alsace Cup ist stolz eines der altesten Turniere im Programm von Euro-Sportring zu sein.
Alle Vereine von fern und nah werden herzlich empfangen. Viele kommen wieder das Jahr darauf und wir sind stolz dass Stammgäste schon über 10 Jahren in unser schönes Elsass kommen. In den vergangenen Jahren hatten wir die Freude Mannschaften aus Deutschland, Belgien, Dänemark, Italien, Spanien, Österreich, Schottland, Tschechische Republik, Wales und 2012 sogar 3 Mannschaften aus dem weiten Albanien ! Sicher hat es in den vielen Jahren Schwierigkeiten und Enttäuschungen gegeben, aber auch sehr viel Freude. Auch Freundschaften sind entstanden mit Vereine aus viele Europäische Länder. Das Turnier wird nicht in einer ''Allianz Arena'' oder ''Olympiastadium'' ausgetragen sowie in den Grossstädten, Die 3 organisierende Vereine haben trotzdem schöne Sportanlagen, auch wenn sie auf dem Lande sind !
Die Organisatoren von Alsace Cup nämlich Dettwiller, Imbsheim und Lupstein freuen sich auf Ostern um die Europäische Fussballfreunden zu empfangen. Wir wünschen Ihnen jetzt schon ein wunderschönes Wochenende in unserer Gegend !